The partnership between Magnify.net and American Business Media announced last week is further evidence that online video is gaining ground in b-to-b media, and that video shouldn't be looked upon as solely consumer-centric.
For those not familiar with ABM, it's a professional association for 300 business information companies,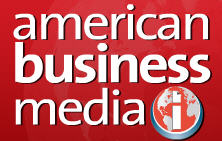 comprising 6,000 print and online titles, plus trade shows and databases that reach over 100 million professionals. Late last week Magnify's Steve Rosenbaum gave me more details about the deal.
Magnify has focused consistently on helping vertical publishers create engaging video offerings. It does so with tools to curate and aggregate all video relevant to the publisher's audience, rather than requiring the publisher to create all of the video itself. I originally wrote about Magnify's approach a year ago and how it was powering Taste of Home magazine's video initiative.
For editors, the challenge - and opportunity - is to evolve from the mindset of controlling all editorial, and instead think of the web as a rich trove of content that can be sorted through so that the best nuggets can be offered to their audiences. With the cost of creating high-quality original video still relatively high, the economy suffering, and product companies and users getting better at creating worthwhile video, this approach makes a lot of sense.
In the ABM deal, Magnify will initially power ABM's own web site, but the more important part of the deal is

that it gives Magnify a stamp of approval to seek out ABM members to power their video offerings. Many of these companies, which focus on niche markets, have long offered their IP in multiple forms - print, online, email, databases, conferences, etc. Video is the newest media opportunity for them, and Magnify's goal is not only to support original video they create, but also educate them about how to harness video that's available from 3rd party sources.
In general, video is becoming more central to b-to-b media. For example, just last week, the WSJ, long an online video leader among business media, launched the News Hub, a twice-per-day show featuring its reporters and guests. As a side note, the show feels a lot like cable with its split screens, fast cuts and guests talking over each other. The News Hub joins sibling FoxBusiness.com which offers a robust video section. Moving a little more into the consumer space, CNNMoney.com continues building on its leadership. There are scores of other video suppliers as well.
Increasingly b-to-b media seem to be recognizing that with their audiences spending more and more time on sites like YouTube and Hulu, it is essential to reach them with video as well. I see no let up in this trend.
What do you think? Post a comment now.