Tuesday, April 21, 2015, 9:01 AM ET
|
The problem-plagued HBO Nordic service, launched in late 2012, has received a full revamp with help from U.S. technology provider Clearleap. Even though there's been a lot of recent focus on HBO Now's launch here in the U.S., the original standalone HBO streaming service was actually HBO Nordic, which is available in Denmark, Finland, Norway and Sweden.

Unfortunately for HBO Nordic, the service had issues from the start, including buggy apps, lack of support for key streaming devices, onerous terms and conditions, and an incomplete catalog, all resulting in disappointing reviews and frustrated subscribers.
But Clearleap's CEO Braxton Jarratt told me last week that the company has fully rebuilt HBO Nordic's backend for content encoding, security, processing and content management. It also worked closely with app developer WillowTree to update the iOS, Android and web apps. Clearleap also enabled AirPlay and Chromecast support, two heavily requested features.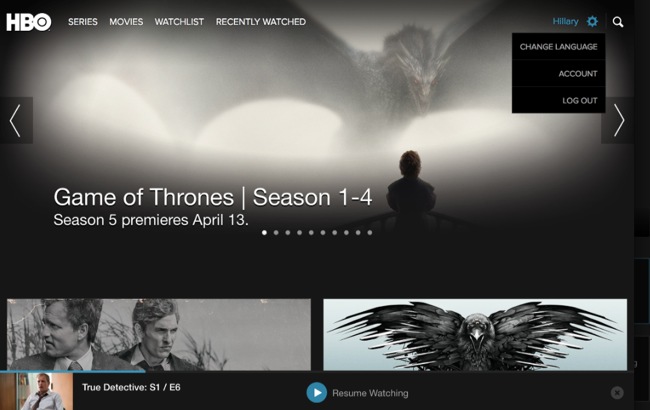 HBO Nordic is the company's third technology platform, along with HBO Go (the in-house, authenticated TV Everywhere service) and HBO Now (powered by MLBAM). HBO Nordic has certain unique features like support for 5 languages, multiple currencies and a geo-aware catalog.

HBO Nordic cutover to the new system about a month ago, prior to the launch of the season 5 Game of Thrones premiere. HBO Nordic's apps had been consistently receiving 1 and 2 star ratings in Google Play and iTunes. Perusing the more recent ratings, there's been a noticeable improvement to 4 and 5 stars.

Importantly, HBO Nordic is actually more than just HBO content. HBO has licensed programs from Showtime, Starz, AMC, NBCU and others which are included in HBO Nordic. HBO Nordic runs around $10-12/month.

The aggregated model provides a hint of what HBO Now could become here in the U.S. and elsewhere. HBO has alluded to potentially incorporating Turner content, and just yesterday announced a deal to license Vimeo's original program "High Maintenance." Although the HBO catalog is incredibly strong, by aggregating others' content, HBO would be an even more robust competitor to Netflix, especially as it expands globally.

For Clearleap, the HBO Nordic relaunch is an important reference account for other European opportunities. The company entered Europe a year ago, building data centers in Frankfurt and Amsterdam. HBO had been a customer already in the U.S. prior to the HBO Nordic relationship.