As some of you may suspect by now, I've become a little obsessed with understanding the nascent video search space. It's a source of continued fascination for me that there are so many smart people with so many different technology and business strategies pursuing this area. Google's success in web search is surely influencing the massive interest in reaching for the brass ring of video search.
The latest to hit my screen is EveryZing, which is announcing today two new products, ezSEO (Search Engine Optimization) and ezSearch. These two products combine to increase exposure/discoverability of broadband video content (plus, text, audio and images) and drive more monetization opportunities. New customers announced today include boston.com, Dow Jones, Reuters and Entercom. I caught up with CEO Tom Wilde yesterday to learn more.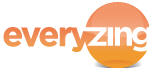 EveryZing isn't a consumer destination site a la Truveo or blinkx. Instead, it's a pure white-label technology ASP for content providers. It uses proprietary speech-to-text technology to create meaningful text-based descriptions of video and other assets. As Tom says, because "text is the navigation currency of the web" it is essential that video assets be characterized this way for them to be fully discoverable. EveryZing takes a holistic view of search, allowing its content providers to also use its technology for HTML documents and other assets if they choose to. Either way, EveryZing enables universal search across media types. All of this is the role of role of ezSearch.
But EveryZing realizes that just making video more discoverable within web sites doesn't drive a lot of new revenue for content companies. Instead these videos (and other assets) must be packaged and presented in an SEO-friendly way to drive maximum traffic from the search economy (aka Google). More traffic means more ad inventory to monetize. In short, ezSEO addresses the most vexing issue facing all video providers - how to actually make money in broadband video? EveryZing achieves SEO by pouring the results of ezSearch into its publishing system, which in turn creates search-friendly multimedia topic pages that are SEO-friendly. See example below: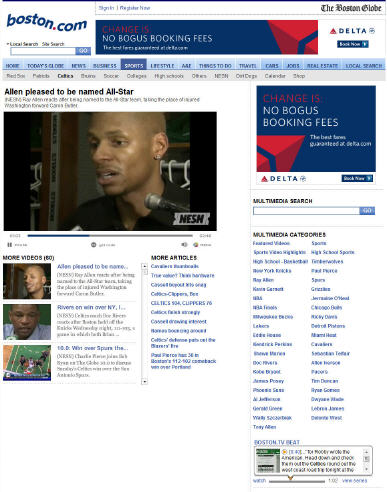 EveryZing's focus on creating these search-friendly topic pages reflects a tried and true tactic in SEO. For example, just last week at the FAST Forward '08 conference, the NYTimes.com shared how it does exactly the same thing for 16,000+ topics. (For example, type "Global Warming" into Google and the 8th result will be the NYTimes.com topic page). The pursuit of these kinds of SEO techniques has spawned an entire cottage industry for helping web publishers get their content noticed and monetized.
EveryZing is taking a page from this playbook and applying it to broadband video. It seems like a very sound and logical approach, which is showing a lot of early promise. Tom shared statistics for boston.com. Since it implemented EveryZing's technology last fall, the number of page views for its SEO-friendly pages has increased 37-fold, and the number of videos streamed from these pages 172-fold. Of course all those new video streams yield monetizable ad inventory, but it's important to remember that the SEO pages themselves also yield lots of valuable, context-rich ad inventory for display ads.
When you combine the huge enthusiasm around SEO and video, an obvious question is "why hasn't anyone done this already?" Tom's answer is instructive for all entrepreneurs, and goes to the heart of what increases the odds of success for early-stage companies: it takes a very unique combination of distinctive technology, executives' deep domain expertise, proper market timing, specific strategy/focus and respect for customers' finite resources. I completely agree with his assessment, particularly the importance of executives' domain expertise which I've observed really helps in unearthing subtle market opportunities. EveryZing seems to have all of the above which makes it a company well-worth watching. It has 40 employees and has raised $13.5M to date.