Azuki Systems, a Boston area startup, is poised to ignite the mobile video market with a comprehensive management, publishing and interactivity platform. Mobile video is a space with a lot of buzz, particularly with the recent iPhone launch. However, buzz has not yet translated to anything close to the activity we've seen in broadband as yet.
I spoke with Azuki's VP of Marketing and co-founder John Tremblay and Director of Marketing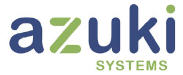 Communications Laurie Klausner earlier this week to learn more. They are quick to point out the range of issues that has constrained the mobile video market to date: heterogeneous handsets/networks, constrained navigation, slow and inefficient new services creation, download application requirements, lack of interactivity/social media tools, a weak ecosystem and minimal monetization opportunities (that's quite a list...).
Azuki's "MashMedia Platform," a SaaS offering, addresses all of these with a browser-only requirement, meaning content and services can be delivered to 1.8 billion+ handsets immediately(Azuki's estimate). That alone significantly widens the target universe beyond the minority of handsets that today are "video-ready."
But Azuki correctly recognizes that "mobile TV' is not really the market opportunity to chase. Rather, it's the ability to deliver personalized, contextual and snackable video segments that have seamless interactive and social/sharing features. For content providers, Azuki super-charges current WAP offerings. "Facebook-on-your-phone" would be a little inaccurate to describe the experience Azuki enables for both users and content providers, but many elements of web 2.0 and social media have clearly influenced Azuki's product development vision.
John gave me a spin through a sample app created by WheelsTV, an automotive content company. Azuki ingests content from WheelsTV's CMS (or assets could come from a video CMS like thePlatform, Brightcove, etc.), then processes it into media objects. These in turn feed personalized profiles the user can build, or which can help sort content that may have been virally shared by others.
Azuki can use metadata to break down longer segments into mobile-friendly segments, also navigable through a gallery of thumbnails. Posting videos to your Facebook page is one touch away, and videos can be commented on, rated and shared with others through SMS and email. Targeted advertising completes the picture.
Azuki has a big vision which is backed by a blue-chip founding and management team, with past startup successes including ArrowPoint, SightPath, Airvana and Acopia (names very familiar to those in the Boston tech scene). The company will be rolling out beta content and services partners in the coming months, as it pushes toward commercial release later in '08. For content and service providers looking to beef up their mobile video offerings, Azuki is clearly a company to watch.
(Hat tip to Paul Roberts at The 451 Group for steering me to Azuki)