Thursday, February 1, 2018, 9:51 AM ET
|
Last week, ad tech provider AppNexus shared several examples of customers which are having success with Prebid Video, the company's video header bidding solution. I caught up with Eric Hoffert, AppNexus's SVP, Video Technology, to learn more about Prebid Video and also what's ahead for the year in video advertising. (If you want a good primer on header bidding, a few months ago AppNexus released a helpful white paper.)

VideoNuze: AppNexus announced customer momentum with its Prebid Video solution for header bidding. What news did you share?

Eric Hoffert: AppNexus has shared metrics of client success with Prebid Video, built on Prebid.js, the industry's most widely adopted open source header bidding technology. Premium publishers, including Ranker, FANDOM, and Diply reported increased share of revenue through video header bidding, including eCPMs up to 100% higher than tag-based integrations; ease of integration and extensibility with different video players; advantages of customization with different video ad servers; and optimized national and international video yield. These publishers are all Top 100 web sites in the US (based on Alexa and Quantcast data).
VideoNuze: What accounted for your customers' success?

EH: Prebid Video unlocks valuable video supply which would typically only be available in direct sold deals. By making this supply available via Prebid Video, publishers can auction off inventory to bidders at a price which competes with direct sold, raising eCPMs. This approach also raises the quality of the video marketplace, improving access to unique and valued video supply for buyers. Prebid Video enabled these publishers to monetize instream and outstream video inventory with customization and control across desktop and mobile,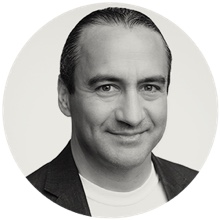 greatly improving yield while also reducing latency.

VideoNuze: Prebid Video is built on the open source header bidding technology Prebid.js. How is this advantageous compared with proprietary approaches?

EH: Open source header bidding technology like prebid.js allows partners and publishers to review auction dynamics and source code to ensure that the auctions are fair and transparent, and free from bias. It is critical to have community-supported, open source solutions like Prebid that grow with market needs, in order to instill trust, collaboration, and transparency in the market. Applying this model to video, enables an open video ecosystem for header bidding, with more than a dozen video demand partners, and integrations with many major video players and video ad servers.

VideoNuze: It's still relatively early days for video header bidding. What will it take to accelerate adoption?

EH: Awareness of publishers successfully monetizing with Prebid Video will accelerate adoption, as will continued community development of the source code, making it easier and faster to integrate into diverse video configurations and formats. Our client successes point towards a major ramp up of quality supply for advertisers, with revenue growth for publishers, transforming video header bidding from early adopter status towards a mainstream monetization strategy.

VideoNuze: Latency is always raised as an issue with video header bidding. How does Prebid Video address this?

EH: Latency is often a concern with header bidding, but keep in mind that a well implemented header bidding setup should be considerably better than a sub-optimal waterfall setup, which can be very common. We've seen that implementing header bidding properly decreases latency, which makes sense: waterfalls call demand partners in sequence, with passbacks adding latency at every hop. A solid video header bidding implementation can call all demand partners concurrently, and asynchronously, providing these partners a fixed and short time to respond with bids.

VideoNuze; Do you expect any major changes in 2018 for video header bidding?

EH: This looks like it could be the year of video header bidding! We're entering 2018 with good momentum, but the tipping point hasn't been reached yet. I expect we could see video header bidding become the norm for short form and outstream video, with potential to expand to premium long form content and possibly even Connected TV. Stay tuned for further developments on this important new video frontier.